The Carolina Theatre Information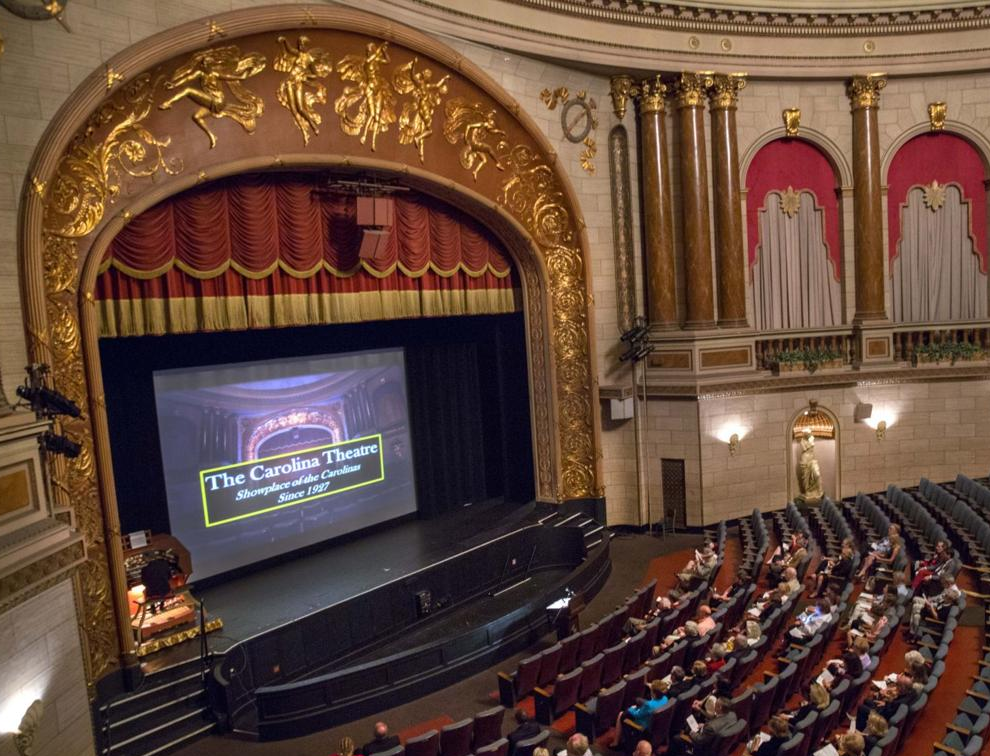 Plans for The Carolina Theatre began in 1923 when the city of Durham chose a lot adjacent to Morris Street School to be the location for a brand new auditorium. The initial budget for the facility was set to $250,000 with bids for construction accepted starting on May 1, 1925. The building was completed the following year in 1926 and opened to the public on February 2 with the Kiwanis Jollies. The theatre was a steady producer of high-quality performances but didn't rise to nation-wide popularity until World War II years as soldiers from Camp Butner were moved to the theater to watch movies. This marked The Carolina's origins and recognition as a vital cinema that has carried over to this day. In 1977, the North Carolina Department of Archives and History completed a survey of Downtown Durham and recognized The Carolina Theatre as a "significant building in the city" and placed the downtown area, including the venue, on the National Register of Historic Places. At this time, The Carolina Theatre is the last of the thirteen original theaters that were constructed in the city during the early to mid-20s.
The venue has recently been renovated in 2011 that gave the venue necessary plaster repairs, brand new carpeting and paint, and sound upgrades in Fletcher Hall and the cinemas. The building was designed in the Beaux-Arts style made famous by Washing D.C. architectural firm; MIburn, Heister & Company. It features the main stage called Fletcher Hall that seats 1,048 patrons with two balconies. The cinema wing, built in 1992, seats 226 in Cinema 1 and 49 in Cinema 2. The theatres include elegant function rooms including the Connie Moses Ballroom is best known for its chandeliers and large windows that overlook the plaza in front of the theatre as well as the Donor Lounge, located outside the theater's second balcony.
Carolina Theatre of Durham, Inc. is the 5th-largest performing arts organization in North Carolina's Research Triangle region that includes Raleigh, Chapel Hill, and Durham. The nonprofit organization presents nearly 100 concerts and comedy performances per year, which is more than any major venue in the market. It's also the smallest venue to have been ranked in Pollstar's Top 100 theatres worldwide since 2012. Over 3,000 film screenings are featured in the venue every year and it has honored as the producer of the North Carolina Gay and Lesbian Film Festival, one of the Southeastern United States' largest LGBT film festivals.
The Carolina Theatre was started to expand on Durham and has become a focal point for film and performances in the region.
See the links below for further information on the The Carolina Theatre:
The Carolina Theatre Parking:
Latest parking information and rules at the The Carolina Theatre.
Ticket Policies:
Latest ticket guarantee and authenticity policies.
The Carolina Theatre Seating Chart:
The Carolina Theatre seating chart and related seating information.